While Blaga used to say that eternity was born in the countryside, I believe that eternity was born in my grandparents' house. I found the house I picture in my mind as my grandparents' countryside house at the Iz de Maramures Farm Stay. Maramureș has long been on my list of destinations to visit and, in the end, I got here. It seems that this year is the year of discovering the forgotten or hidden beauties of Romania. What conquered me in Maramureș? Simplicity, naturalness and goodness. What conquered me at Iz de Maramureș? The passion of those who believe in this place and have managed to restore the feeling of home, to revive experiences and feelings, to recreate a world long lost in the dust, rust and oblivion. The pension is, in fact, a set of old houses restored with much care and lots of love. The wooden houses each have 4 guest rooms decorated in the simplest and most traditional style possible. The smell of wood, a yard full of apple trees, home-cooked goodies … what can remind you of "home" more than that?
I invite you to the "borrowed" house of my childhood imagined in eternity: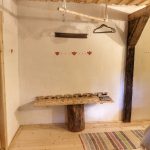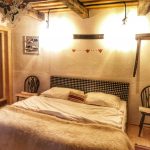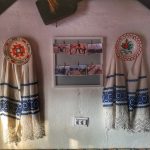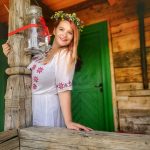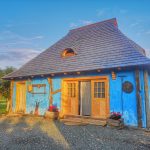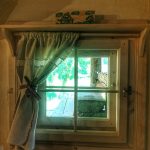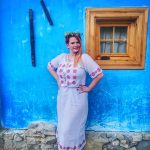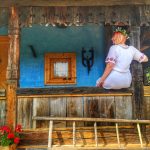 In my future posts I invite you to discover what we can do in a weekend on these lands so full of beauty, peace and tradition.